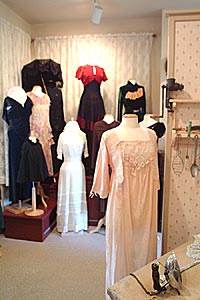 Visit this carefully restored early nineteenth century house, located in Berlin's National Register Historic District. The main block of the house has been furnished as a house museum and the west wing as a gallery displaying local memorabilia.
Of particular note is the restoration of the wood graining and the magnificent front doorway with its butterfly modillions, sunbursts and fluted engaged columns.
The collection which is displayed in the gallery has a particular local flavor.
Come and enjoy our shady lawn, historic rooms and fascinating displays. While you are in Berlin, tour our turn-of-the-century commercial district and stroll by some of our many gracious federal era homes.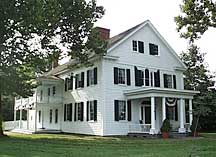 The museum is open Memorial Day Weekend through September on Monday, Wednesday, Friday and Saturday from 1:00 p.m. - 4:00 p.m.
To reach the Calvin B. Taylor House Museum, exit from U.S. Route 50, south on North Main Street Exit. The museum is located at the corner of Baker Street, across from Stevenson Methodist Church.