Museums
FURNACE TOWN - enjoy a relaxing visit into 19th century village life. Located in the heart of the Pocomoke Forest, Maryland's only bog&emdash;ore furnace is situated 5 miles north of Snow Hill on the banks of Nassawango Creek. Furnace Town and its Nassawango Iron Furnace (recognized by The American Society of Mechanical Engineers as a National Historic Mechanical Engineering Landmark) comprise an educational site of local archaeological and historical interest. The furnace and buildings are being restored, preserved and interpreted by Furnace Town Foundation, Inc.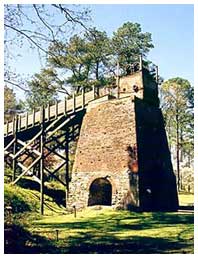 Enter the historic site through the Furnace Town/Nature Conservancy Visitor Center, being completed this year. Exhibits focus on the natural and cultural history and features of the area. The Company Store offers books, regional specialties, and gifts, including products from our artisan shops.
Stroll beneath towering pines through the village of artisan shops including a broomhouse, blacksmith shop, printshop, weaving house and woodworkers shop. Linger in the Old Nazareth Church and the Museum for a glimpse into the past. Enjoy the scents, sounds and sights of the 19th Century Kitchen Garden.
A number of activities featuring art, music and living history are presented each season. The tranquil 25 acre grounds have picnic and walking areas for quiet solitude and peaceful afternoons.
THE NATURE CONSERVANCY'S PAUL LEIFER NATURE TRAIL has more than a mile of easily walked paths through the Pocomoke Forest and over the Nassawango Cypress swamp. The swamp's maze of forest trees and undergrowth, "Nature's Cleaning System," is home to a quiet community of plant and animal life.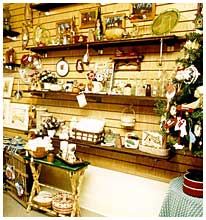 ---
Furnace Town Historic Site is a project of Furnace Town Foundation, Inc., a not-for-profit corporation. Funds for restoration and interpretation of the 19th century village are realized from grants, donations, admissions, and Foundation memberships. Call 410-632-2032 for membership information; or eMail: kfisher@shore.intercom.net.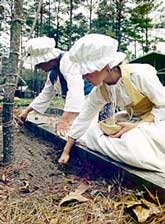 ---
Web Site:
www.furnacetown.com