There are many places of historic interest throughout Worcester County, Maryland.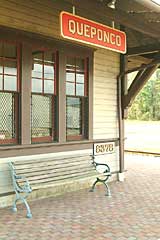 The Museums of Worcester County are developing this Internet reference to allow you to take a "brief tour" of nine historic sites. These sites range from Ocean City in the north to Pocomoke City in the south.
Frequent "special events" will showcase particular places to introduce you to what the museums have to offer. Use this resource to help plan your visit to our beautiful county. Enjoy!
Many of the photos are "clickable" to show a better view (try clicking the photo on the right). Then use your back button to return to the original page. Our thanks to photographer Rick Maloof for providing many of the lovely images contained in these pages.
---
.